Meeting was a huge success
The 6th Conference on the Scientific and Clinical Applications of Magnetic Carriers took place in Krems, Austria (near Vienna) from May 17-20, 2006. 325 scientists from 43 countries attended the conference to discuss magnetic carriers. Krems, a historical village on the Donau, was a wonderful place for our talks, discussions and boat trip.
Take a look at the media coverage our 2006 meeting has received.
Proceedings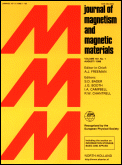 After every "Magnetic Carrier Meeting", we publish a book or a special issue that contains the most-up-to date research in our area. A special issue of the "Journal of Magnetism and Magnetic Materials" has appeared on March 15, 2007 as volume 311 and contains 97 original peer-reviewed papers published after the 2006 meeting. Have a look at the Table of Contents.
Purchase a copy of this years proceedings (75 US$ including shipping):
Topics
Scientific Applications:
Preparation and Modification of Magnetic Particles
Characterization of Magnetic Particles
Application in Cell Separation and Analysis
Applications in Molecular Biology
Clinical Applications:
Cancer Treatment
Hyperthermia
Magnetic Resonance Contrast Enhancement
Drug Delivery


Organized By

Wolfgang Schütt
Krems, Austria

Urs Häfeli
Vancouver, Canada

Maciej Zborowski
Cleveland, Ohio, U.S.A.

Mirka Safarikova & Ivo Safarik
Ceske Budejovice, Czech Republic
Contact Information
Last Modified: November 07, 2010 - Magneticmicrosphere.com © 2018