June 12, 2017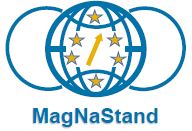 Uwe Steinhoff from the PTB (Berlin, Germany) has launched a new project, called MagNaStand "Towards an ISO standard for magnetic nanoparticles". This project is a direct spin-off from RADIOMAG activities.
There will be a
1st Industrial Stakeholder Workshop
taking place at the PTB in
Berlin on

4 July 2017
. Please have a look at the attached
flyer.
Registration deadline: June 30, 2017
Main objectives:
1. To develop measurement methods and techniques to ensure highly qualified scientific input into the preparation of ISO 19807
2. To summarise metrological knowledge on MNPs gained in this project according to the "Metrological Checklist" ISO/TC 229 N 673, so that further normative documents covering measurement techniques for MNPs (e.g. static magnetic susceptibility, dynamic magnetic susceptibility and specific loss power) can be prepared.
3. To ensure the take up of results from finalised and ongoing FP7 and Horizon 2020 EU research projects on MNPs, e.g., "NanoMag" and "RADIOMAG", into the international standardisation process.
4. To ensure coordinated participation of European NMIs and stakeholders in ISO's standardisation process on MNPs to provide highest impact and fastest development of the standard.
5. To facilitate the take up of methods and technology developed in the project by technical committees, e.g., ISO/TC 229 and end-users in biomedicine, mechanical engineering and environmental remediation sectors.
June 12, 2017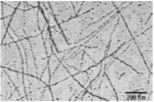 ETH researchers are developing a new and highly effective way of fortifying iron into food and drinks. Protein nanofibrils are formed from native whey protein. The researchers combined these nanofibrils with iron nanoparticles which can be readily absorbed by the body. The iron-coated whey protein nanofibrils can be administered either in powder or liquid form, and the new compound can be easily added to different types of food without affecting their taste or smell or color. Around 1.2 billion people worldwide suffer from iron deficiency, with women worse affected than men. The ingredients are cheap and in plentiful supply. This iron food supplement would also be a good alternative for people living in poor countries who are more prone to iron deficiency than those living in western industrialized nations.
http://swissinnovation.org/news/web/2017/03-170425-a2
June 01, 2017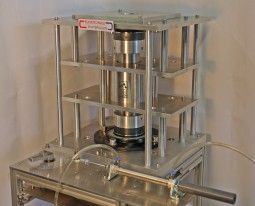 Magnetocaloric devices hold the potential to satisfy the rising demand for cooling in the future. One of the challenges remaining is to reduce the high ecological footprint of the permanent magnets driving the magnetic cooling cycle. Existing devices use neodymium-iron-boron (NdFeB)-type permanent magnets, which account for more than 50% of the ecological footprint of the appliance. To overcome this hurdle, TU Darmstadt and Urban Mining Company have built the first working magnetocaloric demonstrator that uses recycled NdFeB as a magnetic field source. Coupling this with the optimization of the magnets and their geometry, it is possible to further reduce the ecological footprint. Together, these two approaches help to position magnetic cooling as a realistic and sustainable cooling technology.
See more here at TU Darmstadt's website.
March 18, 2017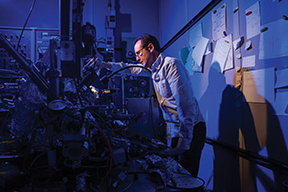 IBM has created the world's smallest magnet using a single atom, and stored one bit of data on it. Currently, hard disk drives use about 100,000 atoms to store a single bit. The ability to read and write one bit on one atom creates new possibilities for developing significantly smaller and denser storage devices, that could someday, for example, enable storing the entire iTunes library of 35 million songs on a device the size of a credit card.
Today's breakthrough builds on 35 years of nanotechnology history at IBM, including the invention of the Nobel prize-winning scanning tunneling microscope. IBM announced it will be building the world's first commercial quantum computers for business and science. Future scanning tunneling microscope studies will investigate the potential of performing quantum information processing using individual magnetic atoms.
"Magnetic bits lie at the heart of hard-disk drives, tape and next-generation magnetic memory," said Christopher Lutz, lead nanoscience researcher at IBM Research – Almaden in San Jose, California. "We conducted this research to understand what happens when you shrink technology down to the most fundamental extreme, the atomic scale."
By starting at the smallest unit of common matter, the atom, scientists demonstrated the reading and writing of a bit of information to the atom by using electrical current. They showed that two magnetic atoms could be written and read independently even when they were separated by just one nanometer, a distance that is only a millionth the width of a pin head. This tight spacing could eventually yield magnetic storage that is 1,000 times denser than today's hard disk drives and solid state memory chips. Future applications of nanostructures built with control over the position of every atom could allow people and businesses to store 1,000 times more information in the same space, someday making data centers, computers and personal devices radically smaller and more powerful.
The IBM scientists used a scanning tunneling microscope (STM), an IBM invention that won the 1986 Nobel Prize for Physics, to build and measure isolated single-atom bits using the holmium atoms. The custom microscope operates in extreme vacuum conditions to eliminate interference by air molecules and other contamination. The microscope also uses liquid helium for cooling that allows the atoms to retain their magnetic orientations long enough to be written and read reliably.
March 10, 2017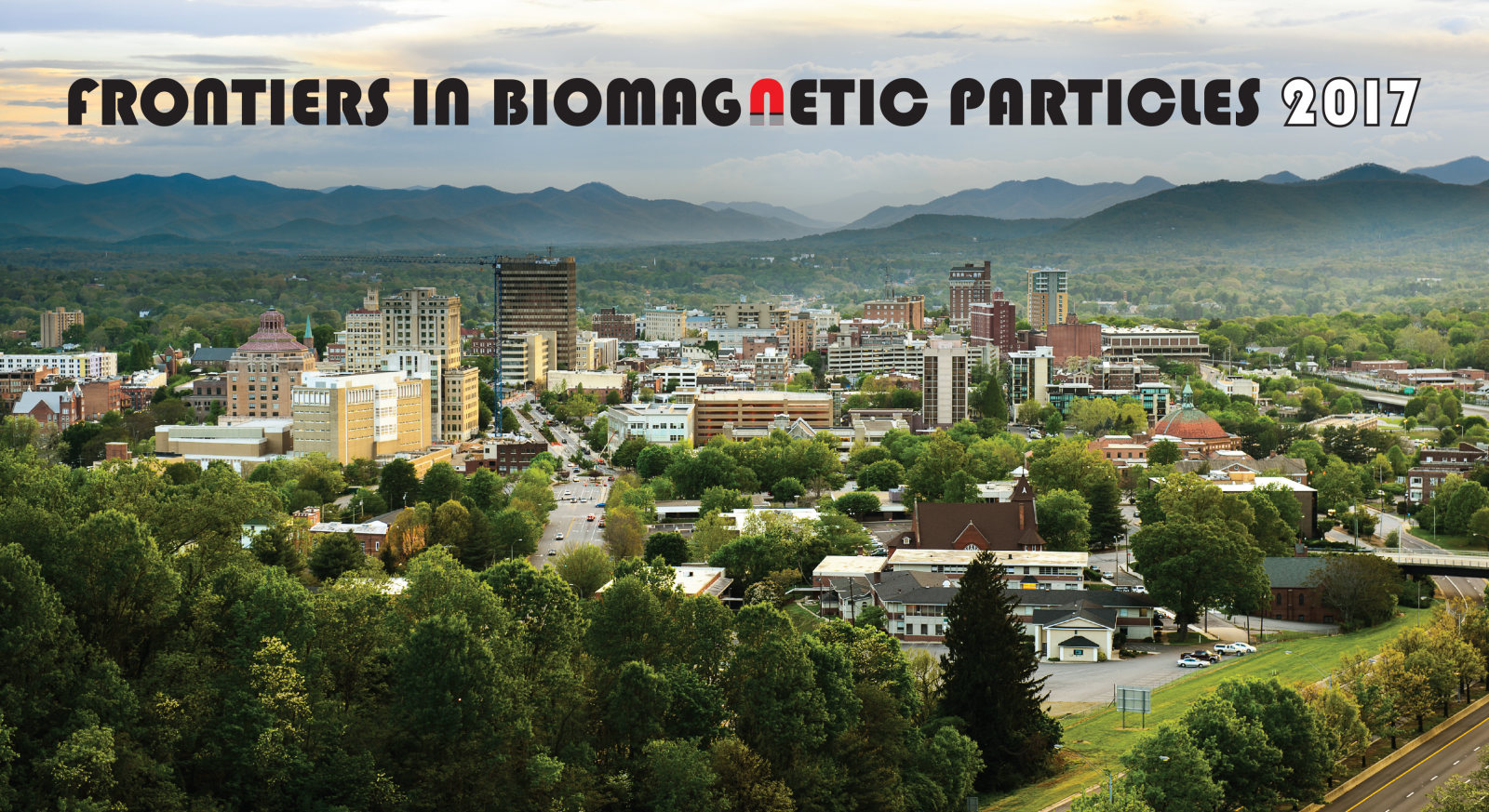 There are few more perfect places to discuss the cutting edge of magnetic particle research than beautiful Asheville, North Carolina, U.S.A. This 3 day meeting will include fantastic talks, and presentations from the leaders in the field of magnetic nanoparticles for biomedical applications. This conference will bring a diverse group of disciplines together to discuss the frontiers in the characterization and control of magnetic carriers. The program includes invited talks, contributed talks, and posters. A separate session focused on career development for students will also be included.
A social event will also be held the evening before the meeting on Sunday, June 4, 2017 to greet friends and colleagues, old and new.
March 02, 2017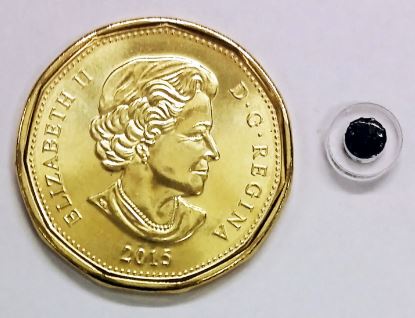 University of British Columbia researchers have developed a magnetic drug implant that could offer an alternative for patients struggling with numerous pills or intravenous injections. The device, a silicone sponge with magnetic carbonyl iron particles wrapped in a round polymer layer, measures just six millimetres in diameter. The drug is injected into the device and then surgically implanted in the area being treated. Passing a magnet over the patient's skin activates the device by deforming the sponge and triggering the release of the drug into surrounding tissue through a tiny opening.
"Drug implants can be safe and effective for treating many conditions, and magnetically controlled implants are particularly interesting because you can adjust the dose after implantation by using different magnet strengths. Many other implants lack that feature," said study author Ali Shademani, a PhD student in the biomedical engineering program at UBC.
Actively controlling drug delivery is particularly relevant for conditions like diabetes, where the required dose and timing of insulin varies from patient to patient, said co-author John K. Jackson, a research scientist in UBC's faculty of pharmaceutical sciences. "This device lets you release the actual dose that the patient needs when they need it, and it's sufficiently easy to use that patients could administer their own medication one day without having to go to a hospital," said Jackson.
The researchers tested their device on animal tissue in the lab using the prostate cancer drug docetaxel. They found that it was able to deliver the drug on demand even after repeated use. The drug also produced an effect on cancer cells comparable to that of freshly administered docetaxel, proving that drugs stored in the device stay effective. Mu Chiao, Shademani's supervisor and a professor of mechanical engineering at UBC, said the team is working on refining the device and narrowing down the conditions for its use. "This could one day be used for administering painkillers, hormones, chemotherapy drugs and other treatments for a wide range of health conditions. In the next few years we hope to be able to test it for long-term use and for viability in living models," said Chiao.
March 01, 2017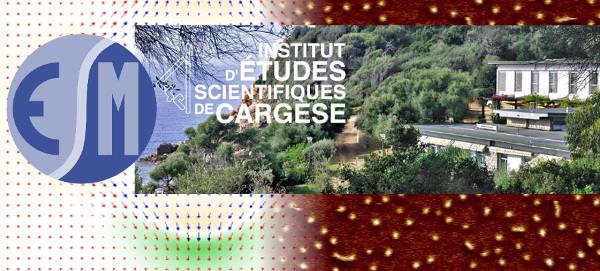 The next session of the "European School on Magnetism" (ESM) series will take place in Cargèse, Corsica, France, from October 9-21th, 2017. The European School on Magnetism is a pan-European event organized under the umbrella of the European Magnetism Association.

Submit your application from 1st March to 15th April here.
December 10, 2016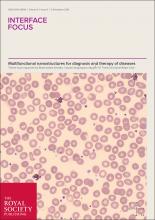 The journal "Interface Focus" just published a theme issue about 'Multifunctional nanostructures for diagnosis and therapy of diseases'. Check it out, there are few relevant articles in there for our magnetic particle community.
Check out the articles here:
http://rsfs.royalsocietypublishing.org/content/6/6
Thank you Beata Kalska-Szostko, Claudio Sangregorio, Nguyen TK Thanh and Sylvie Bégin-Colin for organizing this issue!
For more information, check out our Archives.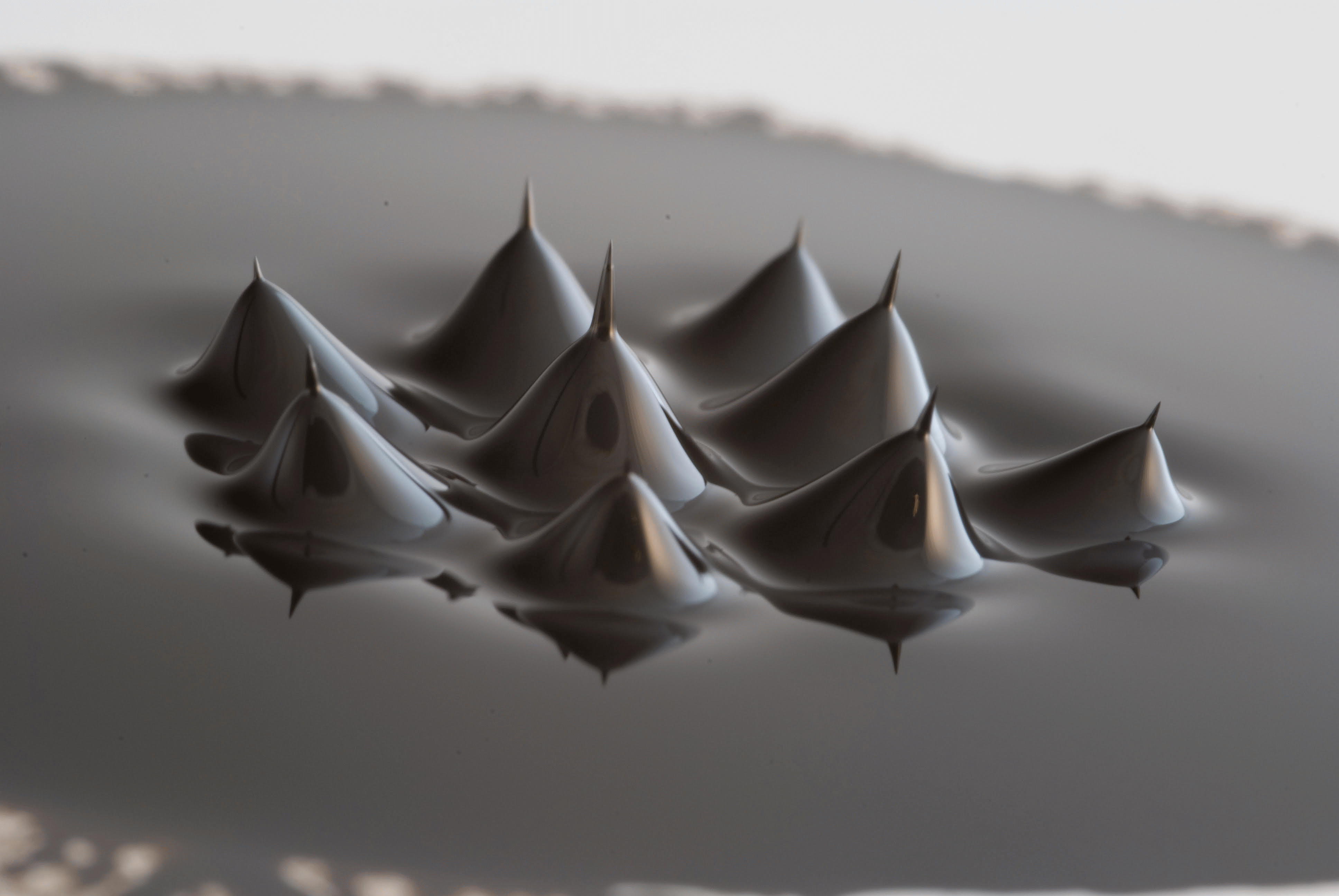 Beautiful ferrofluid, with a curious and striking 'peak-on-a-peak' effect. Submitted by Quentin Pankhurst.
Search this site with the power of
Last Modified: December 09, 2013 - Magneticmicrosphere.com © 2013