Second Meeting
2nd International Conference on the Scientific and Clinical
Applications of Magnetic Carriers
May 28 - 30, 1998
Cleveland, Ohio, U.S.A.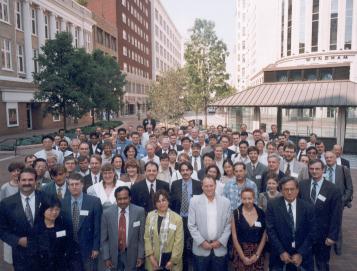 All the happy participants of the 1998 meeting!
It is over, and it again was a wonderful time to exchange information, meet and learn about all the new things happening in the field of magnetic carriers! 126 participants from 12 different countries from all over the world came to Cleveland and enjoyed the wonderful weather.
Organized By
Last Modified: June 10, 2012 - Magneticmicrosphere.com © 2018