Social Program
And as always, we will not let science prevent us from learning new stuff, having fun together and enjoying Vancouver to the fullest.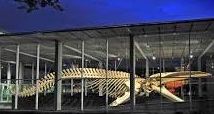 Tuesday, May 31
A welcome reception will be held at the Beaty Biodiversity Museum downstairs, open to all participants of the conference. It will start at 6:30 PM and go till 10 PM. Conference registration will be available at that location too from 6:00 PM till closure. This reception was made possible by our sponsor Chemicell GmbH and Diagnostic Biosensors - thank you very much!
Wednesday, June 1
During the day, we will have a spouse tour starting at 10 AM. This tour is complimentary and always fun!
After the talks, there will be a poster session with Beer and Pretzels, graciously sponsored by micromod Partikeltechnology GmbH. The rest of the evening is free. Go and explore! In fact, you don't have to go very far, there is quite a few eateries and restaurants (especially in the village, One More Sushi, Burgoo, Chinese) available, and we also have a few pubs and Biercraft at UBC.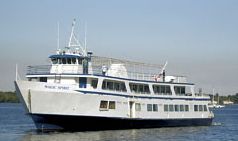 Thursday, June 2
In the afternoon there will be a poster session with cake and coffee.
On this evening, we will have our traditional boat cruise (on the Magic Spirit) with sunset, dinner and music. This was made possible by our local sponsor STEMCELL. Enjoy!
Friday, June 3
Nothing planned for this night. Maybe you want to take a bus ride downtown? Or just check out the local pub on campus and some of the other places and discuss collaborations? Or walk down to the beach which is surrounding UBC and watch the sunset?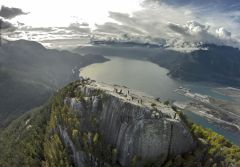 Saturday, June 4
The meeting will end at 4 PM. Please take the opportunity and explore beautiful British Columbia on your own after the end of the conference! You might also be interested in a whale watching tour, explore the wilderness surrounding the city, or even Vancouver Island, Whistler or the Rockies.
Last Modified: May 27, 2016 - Magneticmicrosphere.com © 2018