12th International Conference on the Scientific and Clinical Applications of Magnetic Carriers
May 22 - 26, 2018 | Copenhagen, Denmark
Check out this next meeting location here and get just as excited as we are! Copenhagen is a wonderful city in the north of Europe surrounded by lots of water.
Both the online

and

are now active!
Don't forget - the abstract deadline is Sunday, March 18 at midnight (Vancouver time).
Topics
Magnetic particles of nano- and micro-sized dimensions are an area of intense research. To bring together scientists from chemistry, physics, medicine, biology, engineering and materials sciences and discuss in a collaborative manner the applications in technology, preclinical research and diagnostic and therapeutic medicine, we organize a conference about this field every two year. In 2018, this conference will take place in Copenhagen, Denmark and cover the following topics:

Scientific Applications:
Preparation and Modification of Magnetic Particles
Characterization of Magnetic Particles
Application in Cell Separation and Analysis
Applications in Molecular Biology
Magnetic Particle Imaging
Clinical Applications:
Cancer Treatment
Hyperthermia
Magnetic Resonance Contrast Enhancement
Drug Delivery
Nanotechnology Applications:
Micromechanical Systems (MEMS)
Magnetic nanotubes
Self-assembled magnetic nanosystems
Proceedings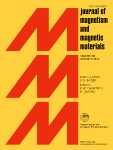 After every "Magnetic Carrier Meeting", meeting participants will be able to publish peer reviewed articles in a special journal issue that contains the most-up-to date research in our area.
The

deadline for the submission

of these full papers is four weeks after the meeting, on Sunday at midnight,

June 24, 2018

.
For next year's 12th meeting, we will publishing our original research with the "Journal of Magnetism and Magnetic Materials" (JMMM), as we did many times previously. This journal is well indexed and you can find your papers with search engines such as SciFinder, Google Scholar and other indexing services.
JMMM has an impact factor of IF = 2.63 (2017).
The submission portal will become active in March 2018. And new this time - the papers will have a much faster turn-around, as they will become published as soon as accepted. So please start wriiting up your original research and have it ready even before the meeting!
Organized By

Urs Häfeli
Vancouver, Canada
Copenhagen, Denmark


Wolfgang Schütt
Krems, Austria


Maciej Zborowski
Cleveland, OH, USA
Contact Us
Please contact
Urs Hafeli
at
urs.hafeli@ubc.ca
for more information.
Last Modified: February 09, 2018 - Magneticmicrosphere.com © 2018