January 25, 2012
Elena Rozhkova from Argonne National Lab wrote a nice review article on recent progress in the development of advanced nanoscale photoreactive, magnetic and multifunctional materials applicable to brain cancer diagnostics, imaging, and therapy, with an emphasis on the latest contributions and the novelty of the approach, along with the most promising emergent trends. Check it out here.
January 25, 2012
Nguyen TK Thanh at the Davy Faraday Research Laboratory, University College London and the Royal Institution, and colleagues, believe they have now a better way of tracking neural stem cells after a transplant over long periods of time. They have developed hollow biocompatible cobalt-platinum nanoparticles and attached them to the stem cells. The nanoparticles are stable for months and have a high magnetic moment - tendency to align with a magnetic field - so that low concentrations can be detected using magnetic resonance imaging (MRI).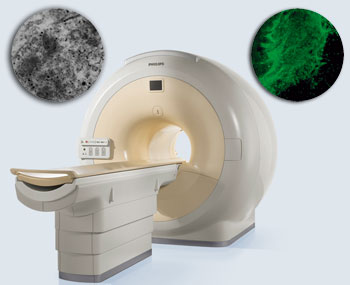 The team labelled stem cells with biocompatible cobalt-platinum nanoparticles, injected them into spinal cord slices and took images of their progress over time. They found that low numbers of the nanoparticle-loaded stem cells could still be detected two weeks after transplantation. 'The new method demonstrates the feasibility of reliable, noninvasive MRI imaging of nanoparticle-labelled cells,' says Thanh.
Thanh hopes that her stem cell tracking method will be used during stem cell replacement therapy for many central nervous system diseases. Her team is working towards developing nanoparticles that can be used to diagnose and treat these diseases.
For the full article, see here. Or check Thanh's website http://www.ntk-thanh.co.uk.
January 14, 2012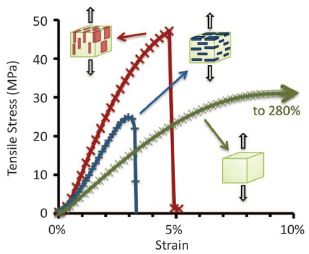 Microstructure is crucial to obtain very strong composite materials (e.g., teeth, bone and sea shell structures). Randall Erb, Andre Studart et al. at the Federal Institute of Technology in Zurich, Switzerland now published a method how to elegantly and easily do this in a low magnetic field of 1 to 10 milliTeslas.
Using micrometer-sized reinforcing particles coated with minimal concentrations of superparamagnetic nanoparticles (0.01 to 1 volume percent) synthetic composites with tuned three-dimensional orientation and distribution of reinforcements were produced. A variety of structures was achieved with this simple method, leading to composites with tailored local reinforcement, wear resistance, and shape memory effects.
See for yourself: Science 335, 199-204 (2012).
January 12, 2012
A couple of recent papers highlight the importance of carefully analyzing toxicity and cell uptake when magnetic nanoparticles are to be used in a biological context. Prof. Morteza Mahmoudi at the Laboratory of Nano-Bio Interactions, Pasteur Institute in Teheran, Iran is an expert in these investigations. Two interesting papers can be found here (review) or here, and many other recent articles by Dr. Mahmoudi can be found online.
December 22, 2011
Despite the emergence of new treatments, only 15 percent of lung cancer patients survive. Researchers at the Peggy and Charles Stephenson Cancer Center hope to change that with a new approach that utilizes new nanoparticle technology.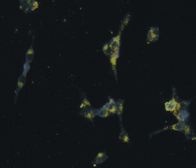 "If you can quickly make the determination of treatment effectiveness, the physicians can have the opportunity to make a decision as to whether they need to continue with the drug that they have chosen, or whether they need to change the treatment," said Rajagopal Ramesh, Ph.D., who also holds the Jim and Christy Everest Endowed Chair in Cancer Developmental Therapeutics in the Department of Pathology at the University of Oklahoma Health Sciences Center.
While there are drugs that effectively attack cancer cells, the challenge for physicians is how to quickly assess whether a particular drug is effective for a particular patient. Frequently, there is a lag of several days between treatment and the determination, via molecular imaging, of whether the drug used is actually targeting and killing the cancer cells. It is thus important to combine effective therapy with real-time imaging.
Recently, Ramesh and colleagues tested new multi-functional magnetic nanoparticles with a gold layer useful for imaging and thermotherapy. In addition, they attached to the surface of the nanoparticles the FDA-approved antibody Cetuximab. The antibody targets a specific protein (epidermal growth factor receptor or EGFR) that is expressed at high levels on the surface of non-small cell lung cancer cells and at low levels in normal cells. Have a look at their just published research paper here.
December 14, 2011
Professor Sylvain Martel is already a world leader in the field of nano-robotics, but now he's working to make a medical dream reality: To deliver toxic drug treatments directly to cancerous cells without damaging the body's healthy tissue.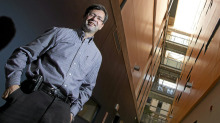 The director of École Polytechnique de Montréal's NanoRobotics Laboratory, Prof. Martel's achievements include being the first researcher to guide a magnetic sphere through a living pig's carotid artery. Now, he's again pushing the envelope with an ambitious new project to deliver a drug via magnetic resonance.
To read more, check the Globe & Mail article from December 14, 2011, here.
November 20, 2011
Prof. Paul Steinmann and his team from the Institute of Applied Mechanics (LTM) at Friedrich-Alexander-Universität Erlangen-Nürnberg (FAU) just received a 2.5 Mio Euro 5-year grant from the European Research council to research magneto-sensitive elastomers. This category of intelligent materials is comprised of a rubber-like substrate, charged with magnetic particles. For the rapid and, above all, targeted deformation of these materials a weak magnetic field is sufficient. It is precisely this characteristic that makes magneto-sensitive elastomers so interesting for numerous practical applications including industrial process measurement and control, whereby elastomers convert electronic signals into movement – much the same as muscles do. To read more, see here.
November 15, 2011
Around 60 mainly German scientists met from 28th to 30th of September 2011 in the "Cloister Benediktbeuern" in Bavaria, Germany to hold the 11th Germany Ferrofluid Workshop". Altogether 16 oral presentations were given and 34 posters presente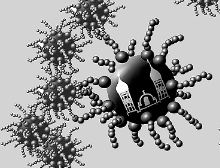 d. The annual meeting of leading experts in the field of ferrofluids and magnetic nanoparticles is organized by "The Ferrofluid Society Germany" (www.ferrofluid­verein.de) and found its home after taking place at different venues in the past in the famous and beautiful cloister Benediktbeuern. Chair of the workshop and "The Ferrofluid Society Germany" is Prof. Dr. Stefan Odenbach from the Technical University Dresden.
If you are interested in reading about the exciting topics discussed at this workshop, then please don't miss the report from Silvio Dutz available here.
For more information, check out our Archives.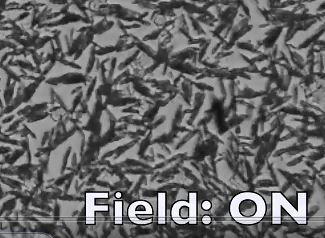 Adsorbing nominal amounts of magnetite nanoparticles onto the surface of stiff, anisotropic ceramic particles like alumina enables the fast, parallel control of inorganic architectures with weak, scalable magnetic fields. This ultra-high magnetic response has been exploited to produce complex filler architectures in a new family of advanced composites. For more info, contact
Randall Erb
. To see the movie, click
here
.
Search this site with the power of
Last Modified: December 09, 2013 - Magneticmicrosphere.com © 2013